Sunrise
Kingdom
An ever-changing, invigorating mural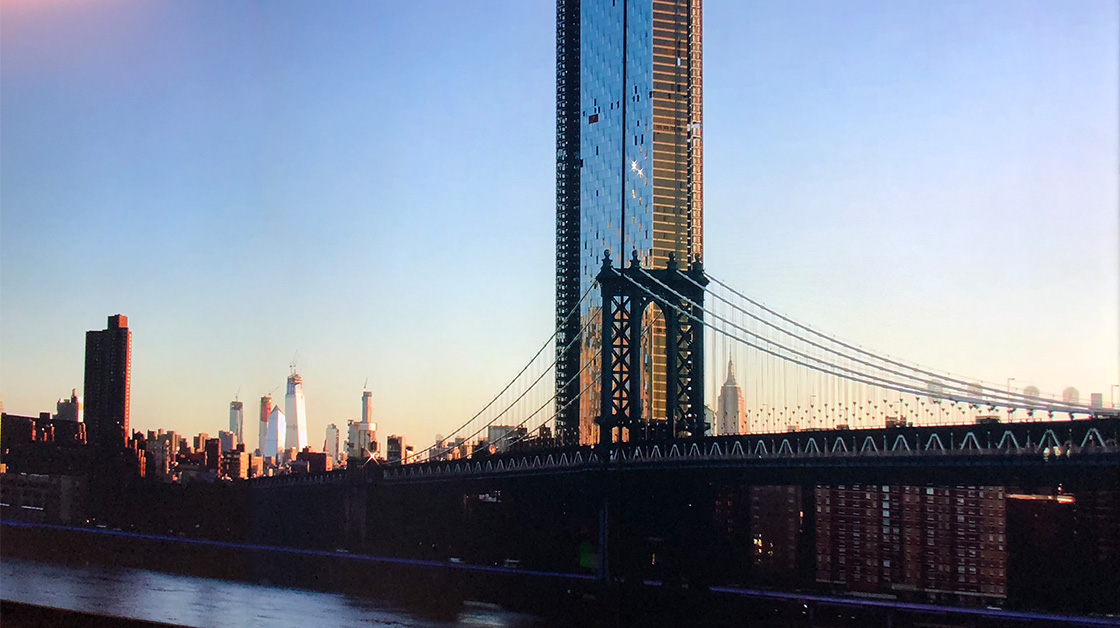 Rising daily
Sunrise Kingdom is a series of digital murals aiming to synthesize the wonder of sunrises across the globe. The sunrises are captured each morning with ultrahigh-resolution cameras and replayed on a video wall throughout the day. Each piece is updated each morning as the landscape, weather and skies change. No two days are the same. No two recordings can match. No two sunrises are experienced alike.
Space and time
Each of the current two editions in Connecticut and Brooklyn affords the viewer precious stewardship of the moment and the opportunity to share in the surprisingly intimate experience of watching the sun rise, transposed in time, in serendipitous company. The piece captures time and space extremely precisely, yet simultaneously compresses and expands both.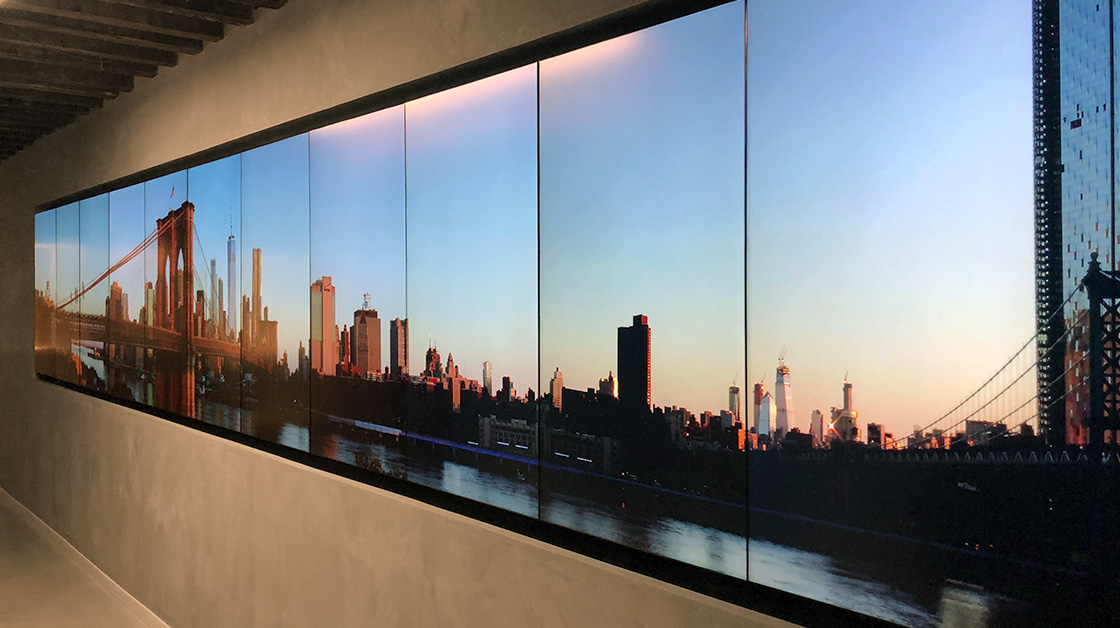 Brooklyn, NY
Overlooking Manhattan, framed by the Manhattan and Brooklyn bridges, the change in light, weather and human activity is reflected in the East River and the architecture of downtown New York alike. The focus is on the ever-changing monolithic skyline, at once bustling and serene. The bridges link metropolitan achievement to urban rejuvenation, placing New York's ever-current past firmly in relation to its historic Brooklyn future. The piece's fractal complexity covers 12 screens in the front hall of Newell Brands' Brooklyn Office.
Westport, CT
The privately held Westport installation at 7x1.5 feet in size records the sunrise over the Long Island Sound from the collectors point of view at his property on Beachside Avenue. In this piece, we capture the interplay between sun, sea, sky and life. A non-traditional screen layout is an integral part of this edition, changing the way viewers engage with the piece in both subtle and overt ways.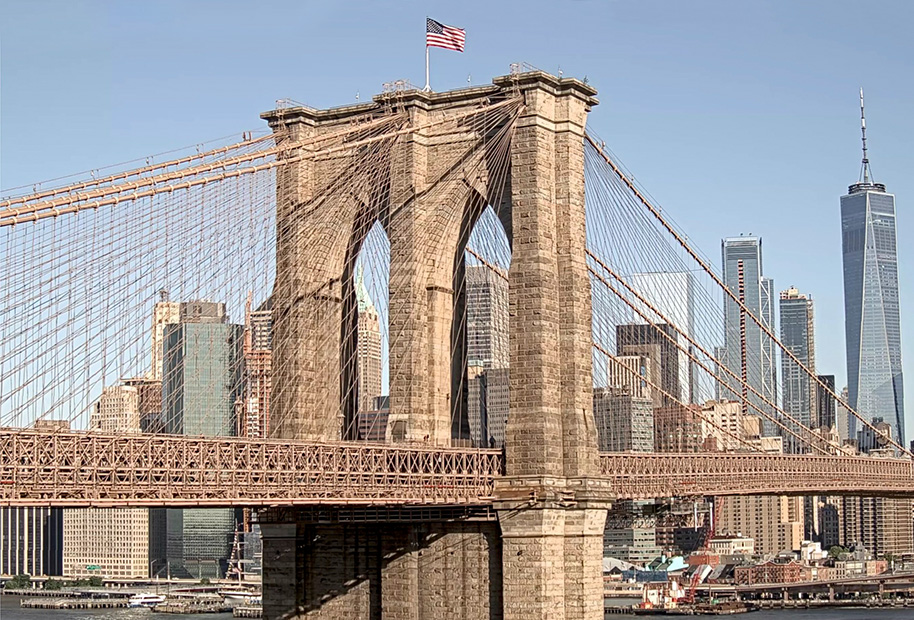 Thanks
to the team
HELLICAR STUDIO
JAMES BENTLEY
ROXLU
NEXT PROJECT
Exxon K2019