Exxon
K2019
Helping the customer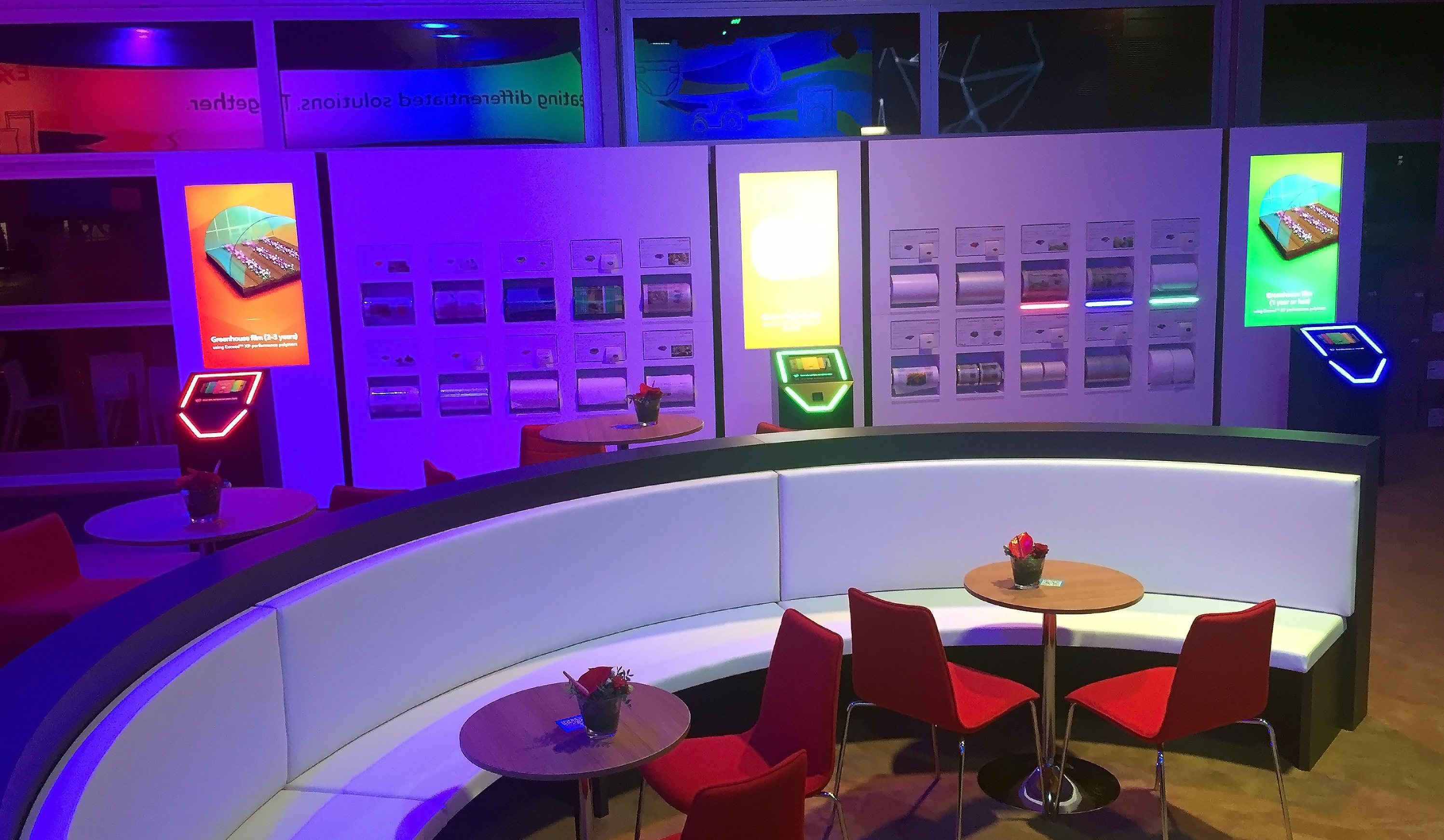 Interactive Sample Wall
Digital Radicals creates spellbinding interactions for museums, headquarters, events and trade fairs. In close collaboration with our partners, we bring unique skills and experience to the table to create digital experiences fostering meaningful relationships with users.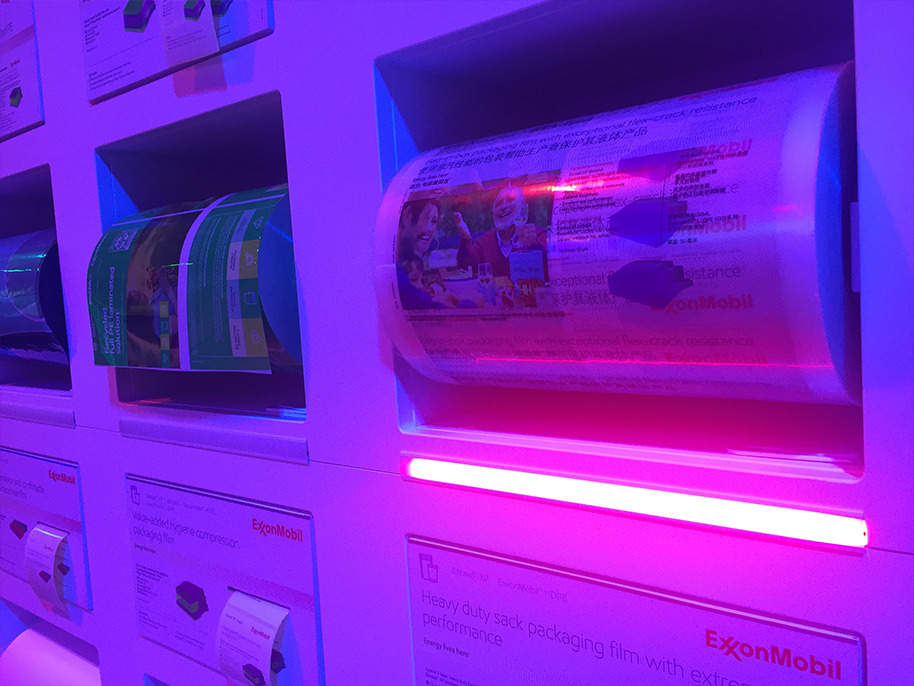 Where physical meets digital
In Düsseldorf the streets and hotels get a bit more crowded every three years. It's time for the K-fair, the worlds' biggest trade fair revealing the latest developments and groundbreaking innovations in the plastics and rubber industry. We had the opportunity to work on some exciting projects for ExxonMobil Chemical, one of the largest chemical companies in the world. Conversations already started about a year ago during Arabplast. Drawing inspiration and learnings from the digital installation in Dubai, we set out to lift the experience to the next level.
Enter the Film Sample Wall
The Film Sample Wall is an interactive wall that holds 2 x 10 rolls of different film samples. The wall contains cabinets in which sample rolls are orderly positioned. Visitors can inspect, get background information and take an actual sample with them. For this edition, we created a series of content and engagement journeys to be displayed on three large 55" screens for each represented film. In front of each screen an Interactive Kiosk with an iPad allows users to navigate through the wide variety of applications for which these samples can be used and easily find the location of the film sample on the wall as well.
A series of LED strips, strategically positioned below the samples, indicate where the relevant samples can be found whilst browsing. Once selected, relevant application content is displayed on the corresponding screen emphasizing its features, benefits, material information and much more. A simple scan of the entrance badge provided by the Düsseldorf Messe is all visitors needed to do, to get relevant information sent to them in a matter of seconds. Simple, fast, integrated and fully GDPR-compliant.
Another great opportunity for visitors to get acquainted with the diversity, quality, performance and sustainability angles of the ExxonMobil Chemical applications; engage in expert conversations with people on-site and get all information they need by simply scanning their entrance badge.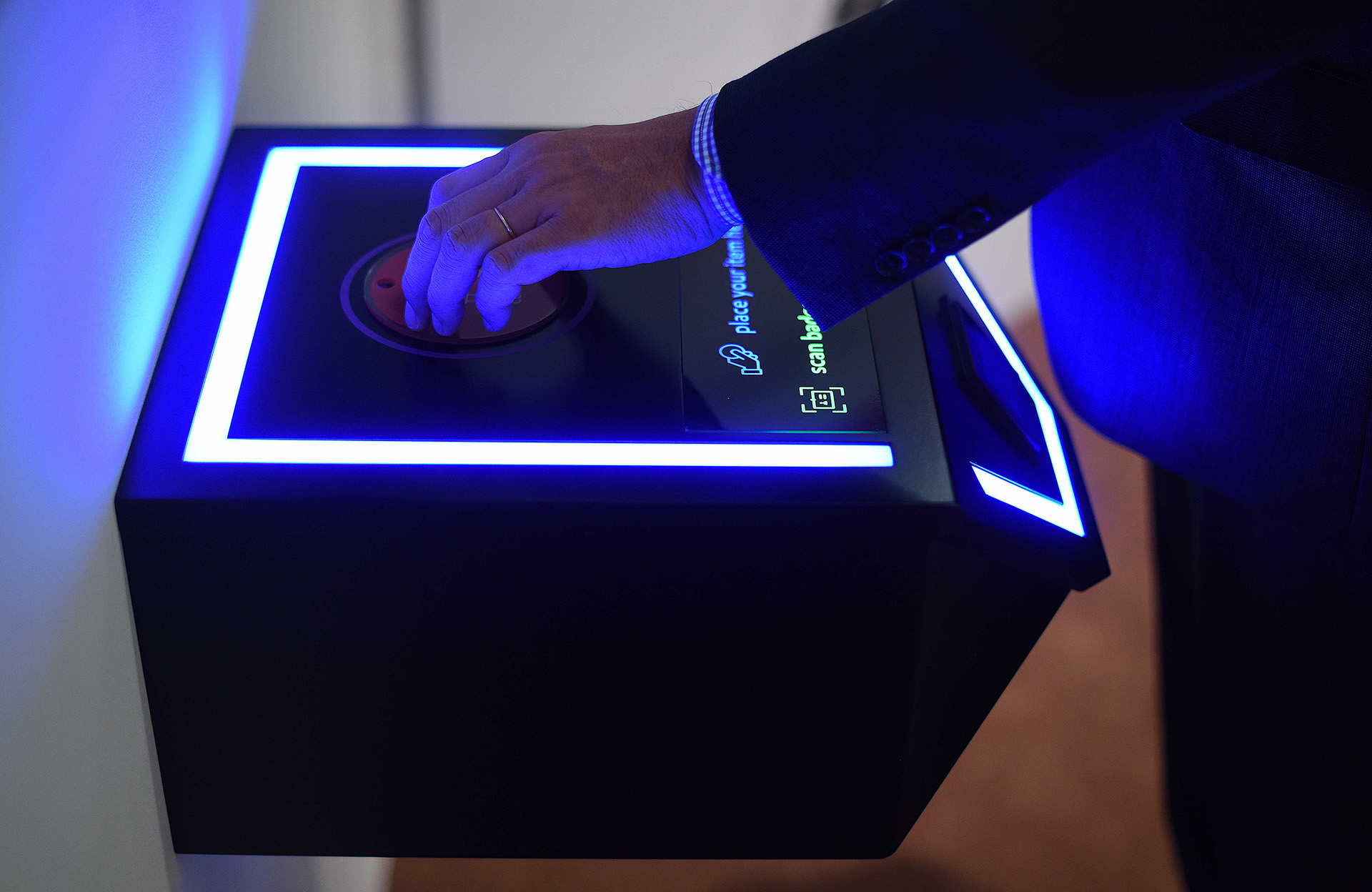 Combined with visitor registration at the entrance of the pavilion, profile enrichment and expert finding capabilities at the reception desk and interest gauging at the daily TechTalks; these two meaningful installations allowed for a comprehensive, all-encompassing experience. From a sales enablement and lead nurturing perspective, all data was captured using and immediately processed in SalesForce.
NEXT PROJECT
OH!