SUMMIT
PUTTING THINGS IN PERSPECTIVE
Project background
When Bosa Properties was developing their sales centre for a new community in Squamish, B.C., they wanted something awe-inspiring for their massive, floor-to-ceiling glass-windowed space. We created Summit, a hanging sculptural lighting piece that would let people see the nearby Garibaldi Mountain in a whole new perspective.
We create amazing experiences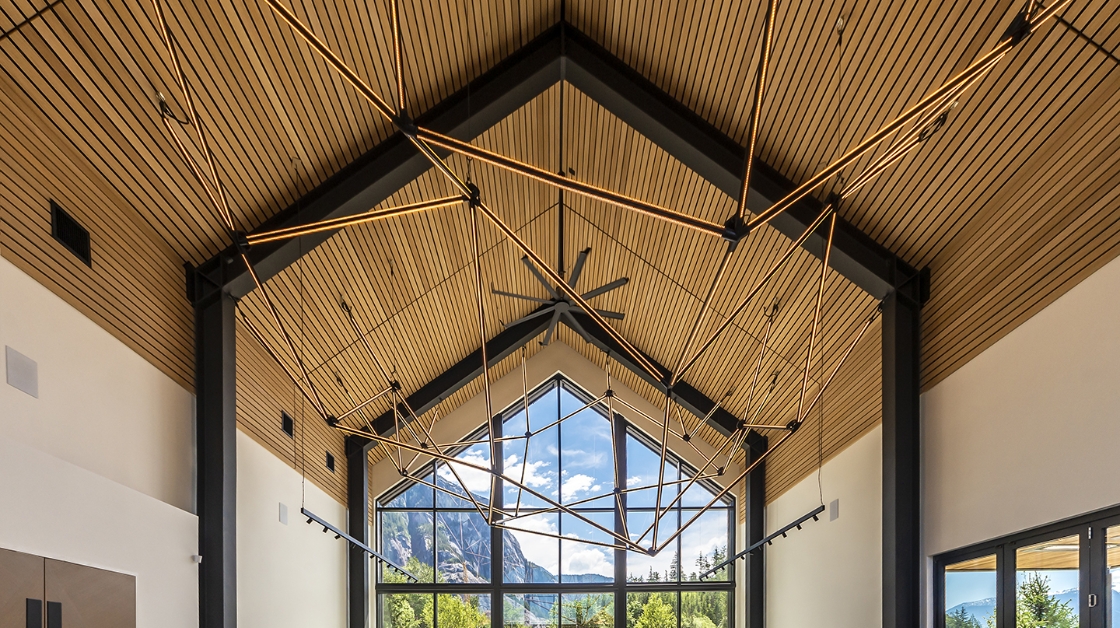 Solution
The final lighting fixture, which includes more than 45,000 controllable LEDs, is a faceted framework interpretation of Garibaldi's geometric form — only upside down. The lights on Summit animate in several different patterns, including a blinking firefly setting, a twinkling sparkle mode and more. The piece is impressive during daylight, but it really comes to life after dark as it shines through the transparent walls of the sales centre.
To engineer the structure, we started with the form-finding techniques of Spanish architect Gaudi, constructing a hanging model in pure tension to inform the final 'mountain' configuration. From there, we designed custom aluminum extrusions to hold the LEDs and make up the frame of the sculpture. Held together by custom 3-D printed connectors re-inforced with steel bars, the extrusions also house all the wiring for the micro controllers.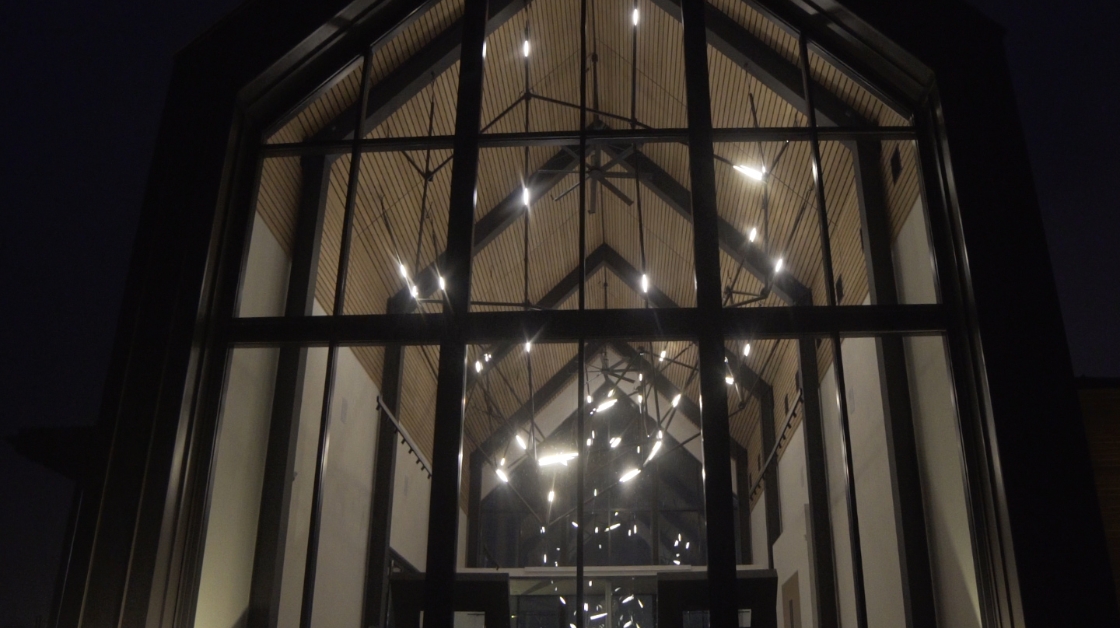 Summit is a structure made out to 76 aluminum extrusions connected by 45 custom-made connectors. The structure hangs directly from 24 roof connectors and 8 cable points. We used 32 joints to connect the extrusions.
The installation lights up thanks to the more than 45k controllable LEDs that populate the three sides of the extrusions. A piece of 3D software was designed to control the sculpture in real time. Summit can be dimmed and also set to different animation modes from a custom application running on a tablet.
Thanks
to the team
Tangible Interaction
Bosa Properties
Exhibau
NEXT PROJECT
Nike Rise