Nike
Rise 2.0
See talent grow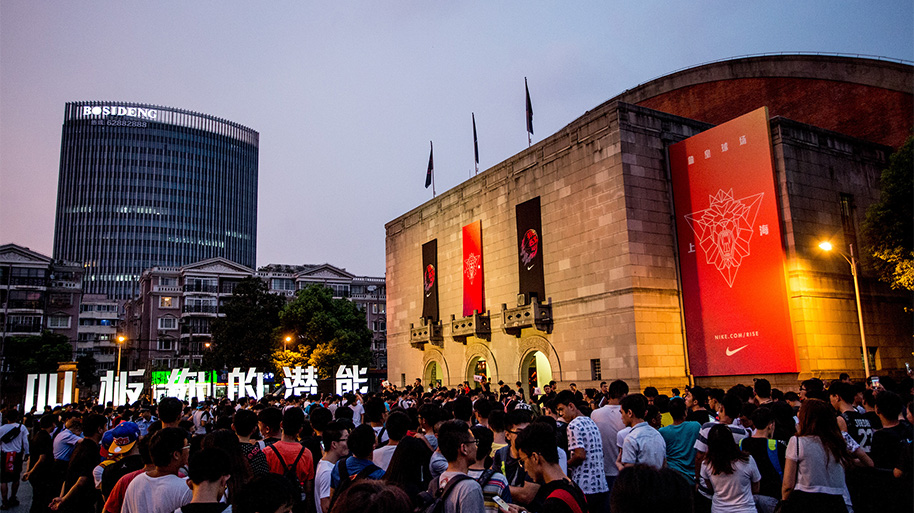 Talent on Rise
To support some of the most talented and devoted youth basketball players and get the audience at home involved in their journey as well, Nike decided to build an interactive LED basketball court packed with digital training tools and game enhancement. A selection of 30 passionate youth athletes and NBA coaches met in China to put the system to the test. The digital court offers real-time player tracking, iPad coaching tools, situational player instructions and custom score tracking systems, to augment training, games and broadcasts.
Enabling Talent
We created the software platform to bring all parts together. The player tracking system, data analysis suite and time trackers we built fed an API for all other applications to interface with and integrated the visual systems and iPad coaching tools with the action on the field. The training system itself gathers all the data coaches and players need to make the best of their talent, in real time.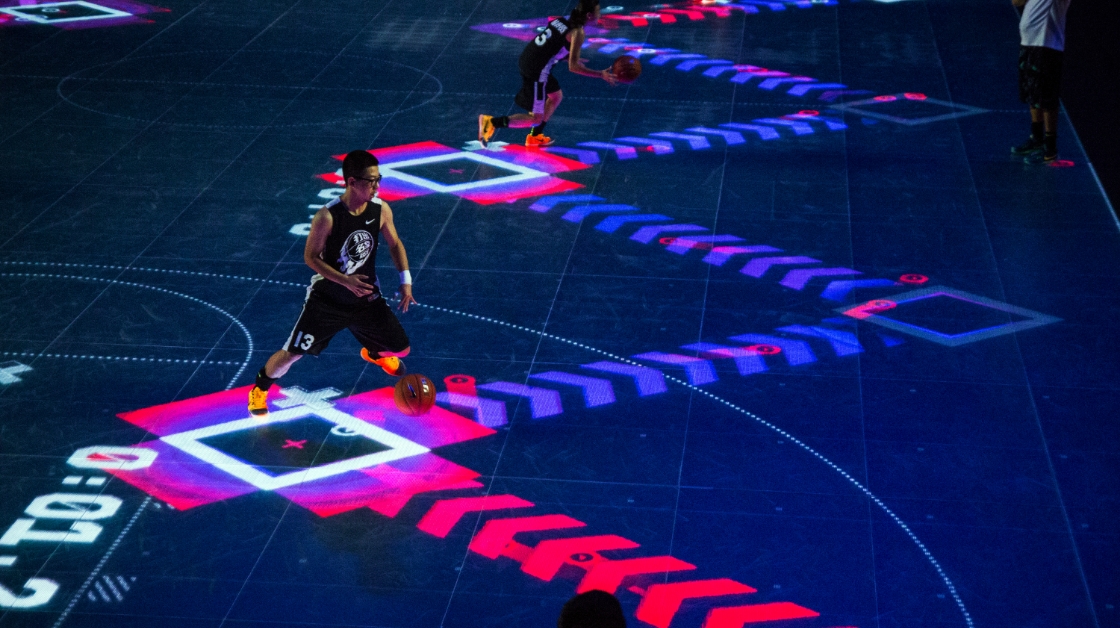 Sensing the players
Custom made sensors for each player generate all required input. Each footstep, left or right, provides precise location data via a BlackTrax setup. Receiving about 600 data points per second per player, with about 20 players on the court at once, results in 12,000 data points per second for the coaches to learn from. A visualizer application drives the real-time rendering of player tracks and guiding visuals on the LED court itself.
Game changing data
Capturing all this data allows us to distill the MVI, Most Valuable Information. We used several custom applications to cull and dynamically exclude redundant or faulty input to create insights players and coaches can work with. Exact positions are determined, foot steps tracked, velocity and acceleration mapped, jump heights calculated and much more, all in real time. Once synthesized, the data is pushed to the iPad coaching tools allowing the coach to monitor the progress of the individual players and change their game.
On the clock
Basketball as a game cannot be captured by algorithms alone. Time management, personal scores, fouls and split second referee judgments were captured through a dedicated score table tool with a series of haptic shortcut keys for fast and accurate input. The fully functional game clock and score tracking application complements the tracking data so coaches can get the full picture of a players development and can get their talent to the right spots.
Final scores
A fully connected basketball court ecosystem changes the way players ,and coaches, and audiences at home perceive the game. The coaching application with position tracking and performance analysis gives the players and coaches insight and the tools to communicate on the next best play and get the audience involved. The system allowed Nike to inspire a nation to believe in the possible with weekly broadcasts on the players development reaching millions and inspiring those at home to just do it.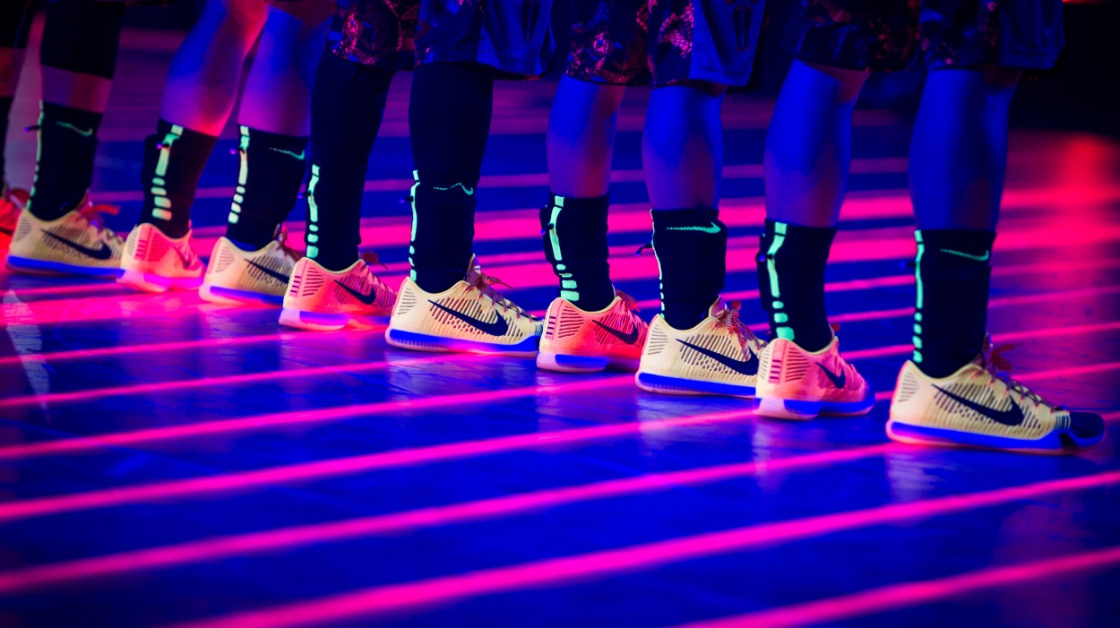 NEXT PROJECT
Nike
Feel