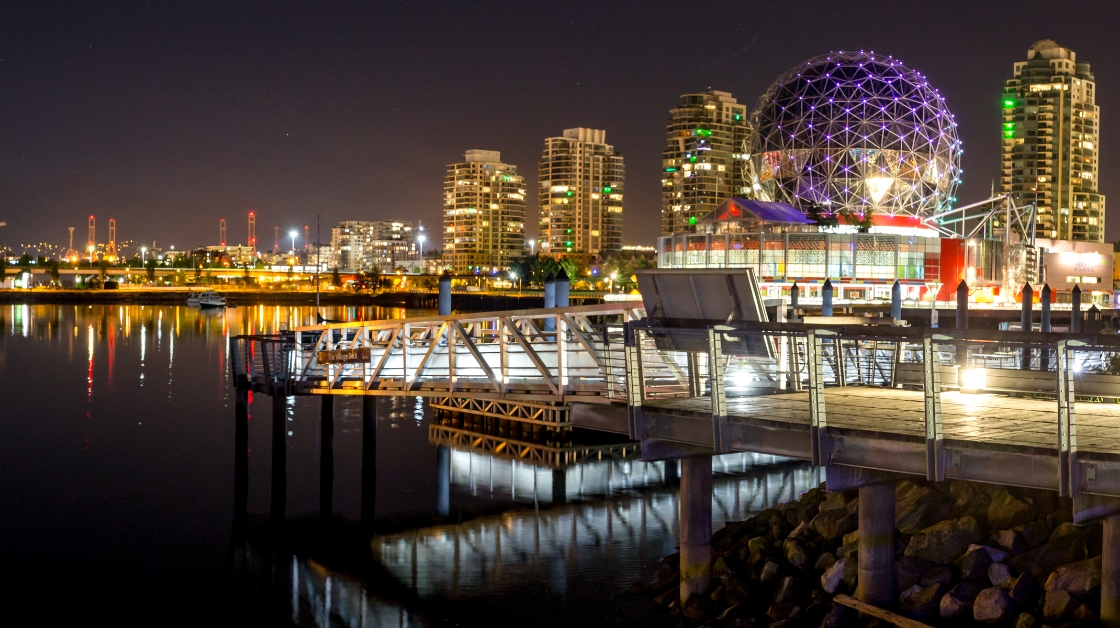 Dreamers have the world!
For years, we dreamed of turning Science World inside out, making it into an enormous interactive exhibit that everyone could enjoy. In particular, we were interested in tapping into the existing lights on the geodesic dome of the museum.
Illuminate the lights
We created OH!, a 1:60 scale model of Science World and covered it with 240 sensors. When people move their hands around OH!, each sensor illuminates the lights on Science World in real time. In addition, OH!'s software was designed with six different animations, including sparkles, bands, and waves – each with their own variation of colours and patterns.
For the past two summers, we have set OH! up across the water from Science World in Olympic Village, and it doesn't take long for crowds of people to gather. People from all walks of life are curious to take their turn and as they wait, they start conversations, share their excitement and in general, just hang out together.
We couldn't be happier with the result of OH! and how it creates an unexpected, shared experience in a public space, transforming Science World into a beating heart of curiosity for thousands of people – both near and far.
OH! was created with the support of Creative BC's Interactive Fund.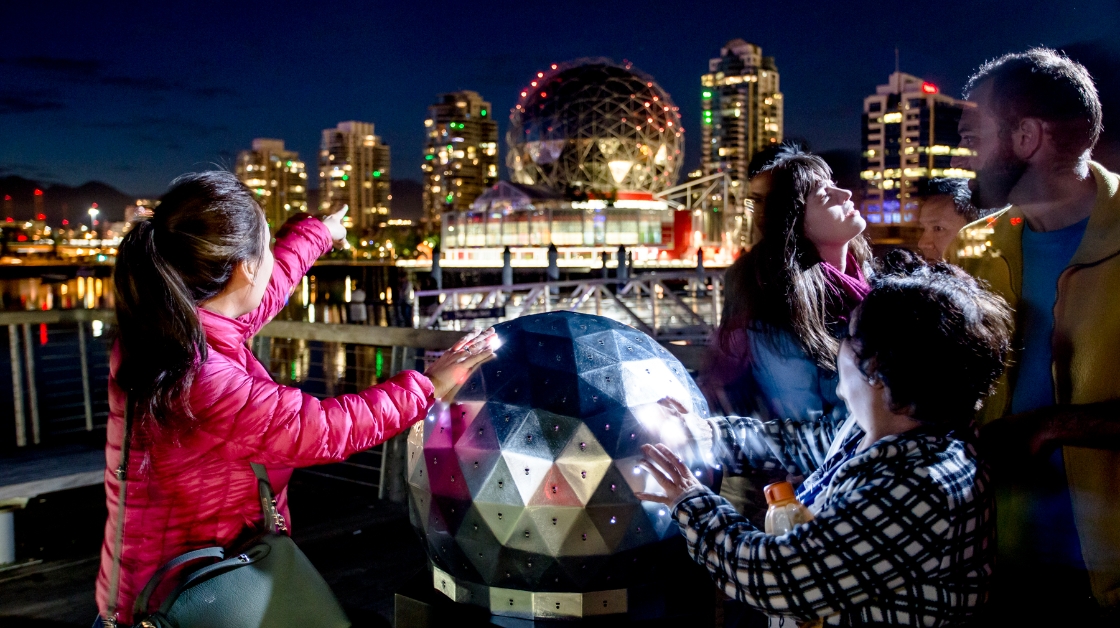 Technical Details
OH! is a 1:60 scale model of Science World, covered with 240 LED lights and 240 sensors that sense the movement of people's hands as they touch the model. The sensor data is sent to the actual lights on Science World via wireless cellular connection and changes the patterns of light on the landmark structure in real time. OH!'s software was developed to include six different animations of varying colours and patterns, all of which can easily be switched on-site through a custom app on a smart device.
Thanks
to the team
Tangible Interaction
Science World British Columbia
Creative BC Interactive Fund
NEXT PROJECT
Summit