Fyffes
PMA Fresh Summit
A fresh look at fruit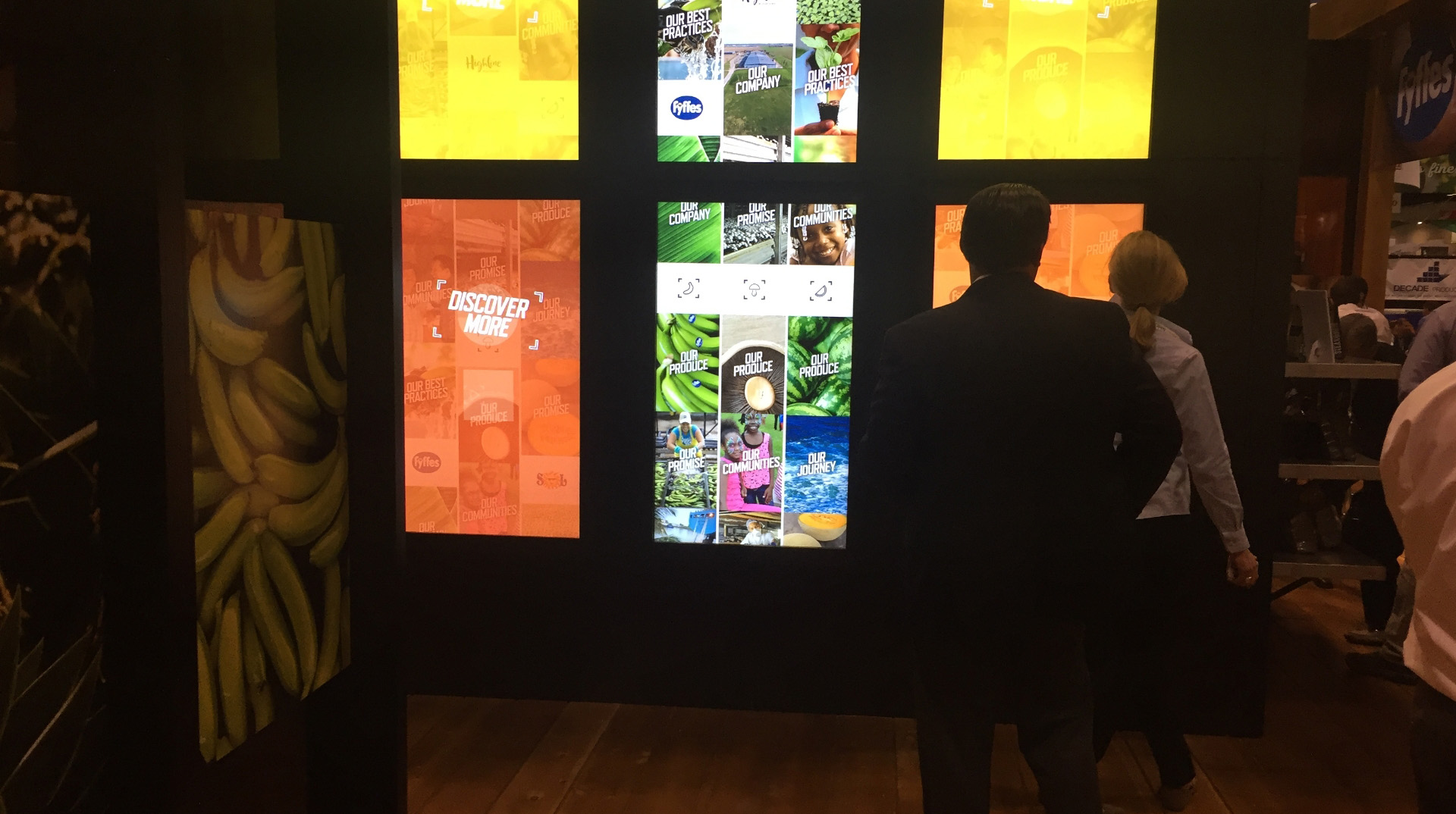 So much more than Theme Parks and Hurricanes
With over 22,000 produce and floral professionals from more than 60 countries, Fresh Summit delivers global connections, consumer insights and innovative business solutions. Fyffes wanted to invite produce professionals to discover more at the PMA Fresh Summit, so we came up with a digital experience consisting running on 6 inter-connected multitouch touchscreens.
A fresh look at fruit
Our digital story closes the gap between farm and table. Visitors can get up close and personal with the origins of their food and get a glimpse into the work and culture of the farmers who grow it. Digital Radicals took care of content development, design and the overall user experience. We developed the application and took care of the installation and support on-site.
NEXT PROJECT
Sunrise Kingdom