Exxon
Mobil
A digital sample finder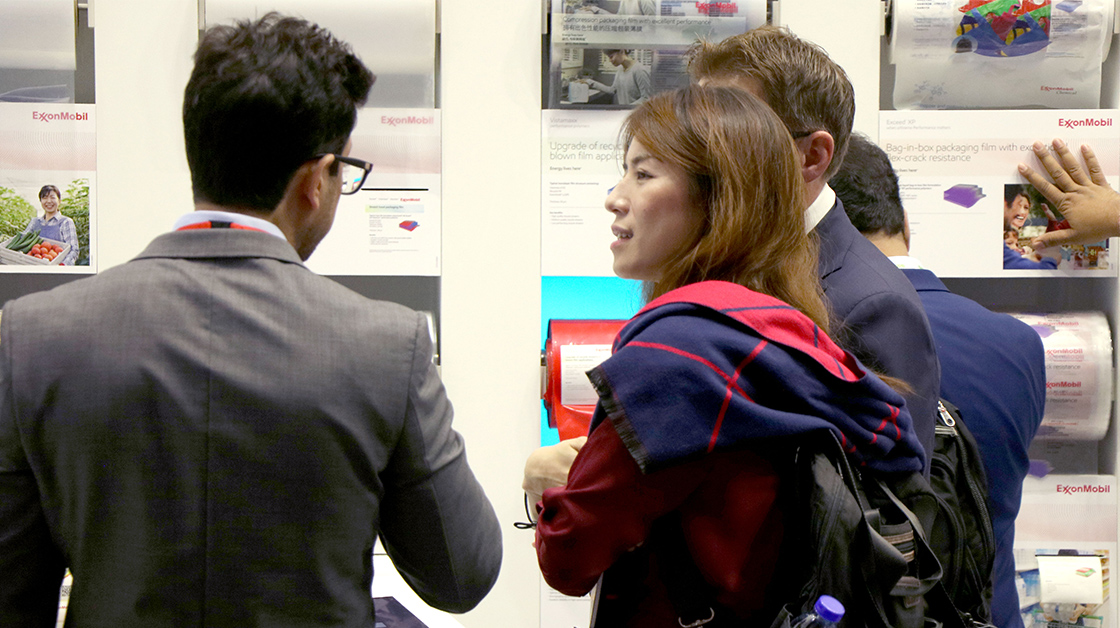 Ingenious film samples
At Arabplast, the biannual reference expo for plastic, petrochemicals and rubber in Dubai, ExxonMobil wanted their visitors to discover their film range's performance in a deeper way with a digitally enhanced sample wall. Together with our partners, we developed an installation to not only inform visitors on which ExxonMobil films perform best for what needs, but also to inspire new and better solutions by offering a smarter way to find the best film on offer and collect the best information available.
Wall of possibilities
Visitors could browse the wide range of applications across three seamlessly connected 55" screens using a dial. Spin to navigate, press to select. A corporate color code visualized by LED strips lighting up the physical samples on the adjacent film wall guided the visitor from the digital content to the physical samples. A second-screen iPad application allowed the user to grab relevant marketing and technical information in the same effort.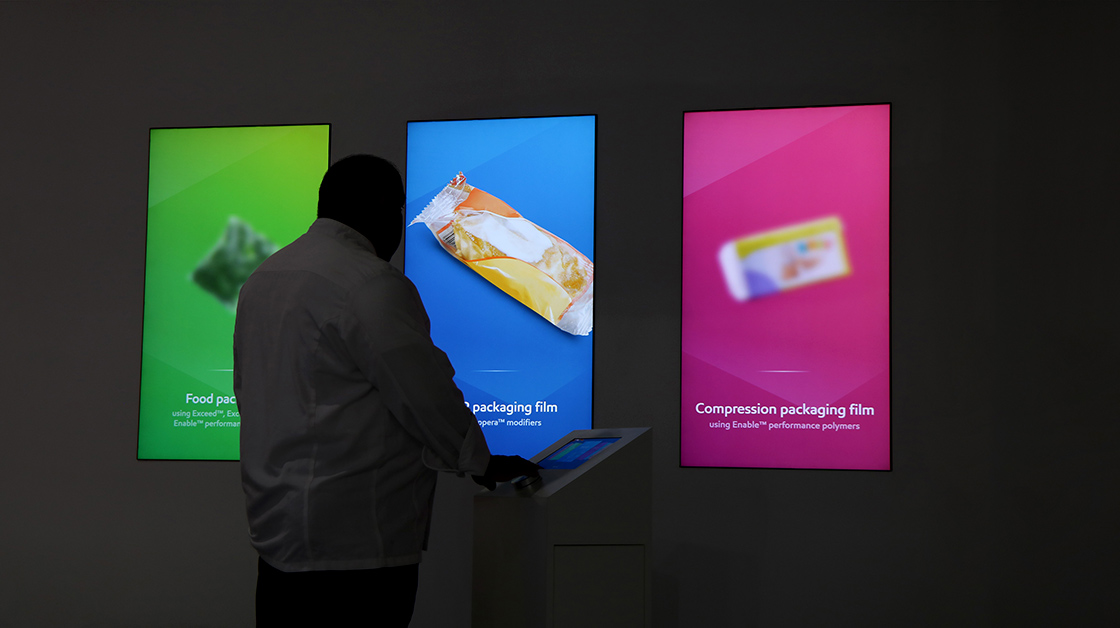 All interactions were captured in by an analytics engine to provide deeper insights on the behaviour and needs of the real-life visitors to Arabplast. ExxonMobil will be able to use the data as a powerful resource to guide their decisions on digital interaction into the future. The same can be said for us.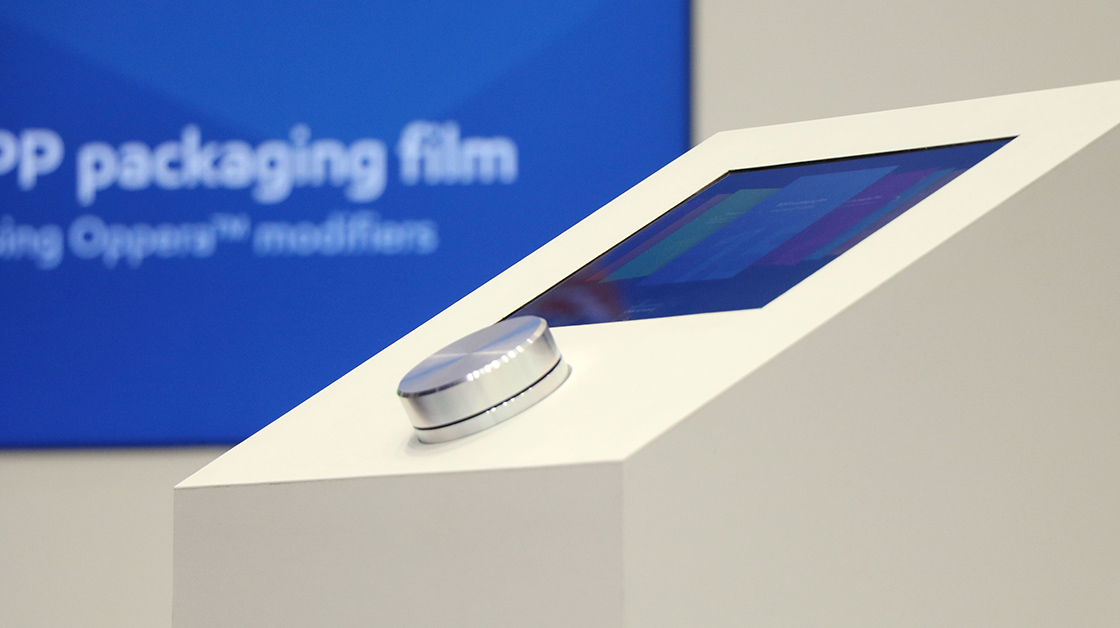 Technical report
We used a proprietary high-performance C++ framework to create fast, stable, and portable code. For the circular dial, we used the PowerMate Griffin, a Bluetooth-enabled device connected through the MacOS iPad application. The LED indicators were WS2812 series LED with Advatek PixLite modules as a driver telling each LED of the strip what colour to use through the DMX colour standard.
Thanks
to the team
BRAM AND FRANS FROM HOYNCK
ZJELKO FROM EXPOGLOBAL GROUP
ROXLU
CAROLINE, JORG, WIM, HENK FROM ALLIGENCE
SHINEAD FROM EXXONMOBIL
NEXT PROJECT
TED