Hello
Cube
An ever-changing, invigorating mural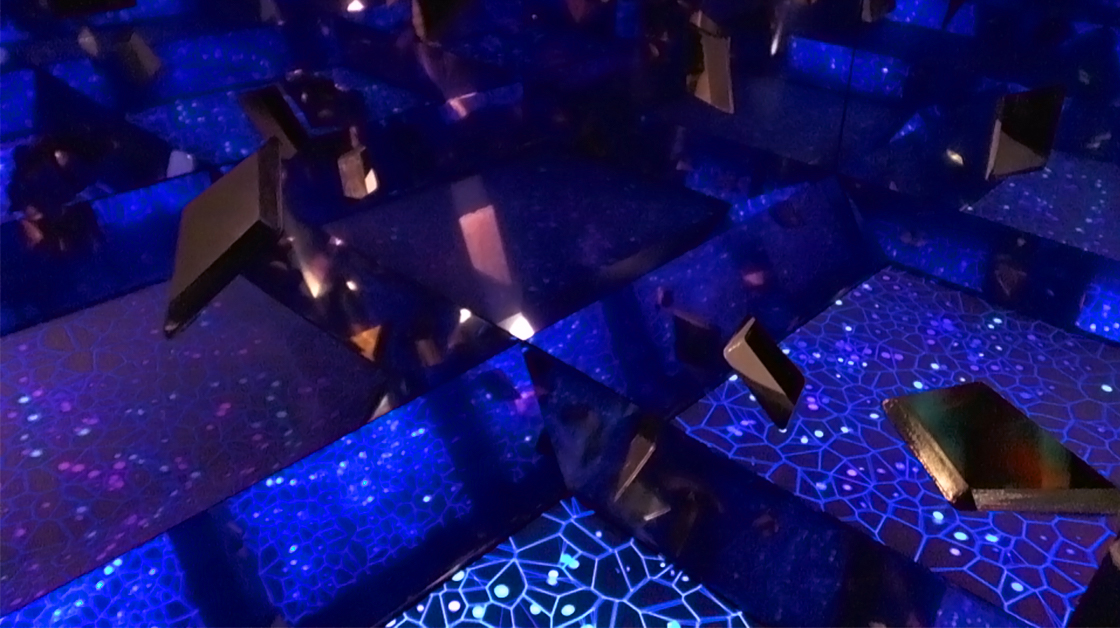 A world first
The Hello Cube is a digital installation that welds social media, interactive software and physical objects into one digital experience. The piece integrates online and physical interaction by creating the world's first tweeting object. Visitors can interface directly with the installation while it was showcased in Tate Modern's Turbine Hall, and even more notably beyond, via tweet.
Space and time
The Hello Cube consists of an external mirrored surface and an internal space equipped with cameras and four microphones. Inspired by Yahoi Kysama's love of infinite reflections, the internal space is made up of five mirrored facets and a screen that infuses the cube with meaning via Twitter-enabled commands.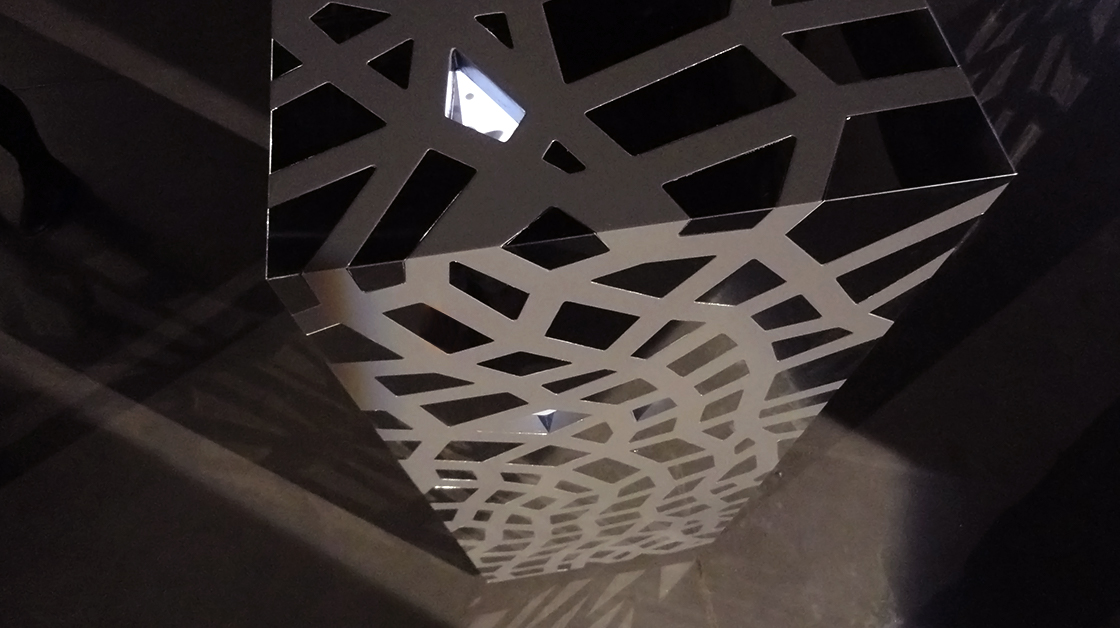 @thehellocube
The Cube responds. A tweet like "@thehellocube Blue Cell Love" elicits a reaction, blurring the animate and inanimate. Talking to the cube allows visitors to curate its internal space as well. Looking into the cube reveals an infinite image based on the user commands, reflected throughout the mirrored structure. Each interaction with the cube creates a memory sent via Twitter. The piece boldly questions the power of social technologies to anthropomorphize object into subject and a whole new space to be explored in between, a reflection on the infinite shared by man and machine.
The installation was built with C++, OpenGL and openFrameworks. An internal camera records everything from inside the Hello Cube allowing for the results of all Twitter commands to be messaged back to the original user. External microphones enabled the visitors to interact with the piece in situ. The internal imagery was projected onto the walls of the Turbine Hall in the Tate Modern, offering a glimpse of the internal reflections of the Hello Cube.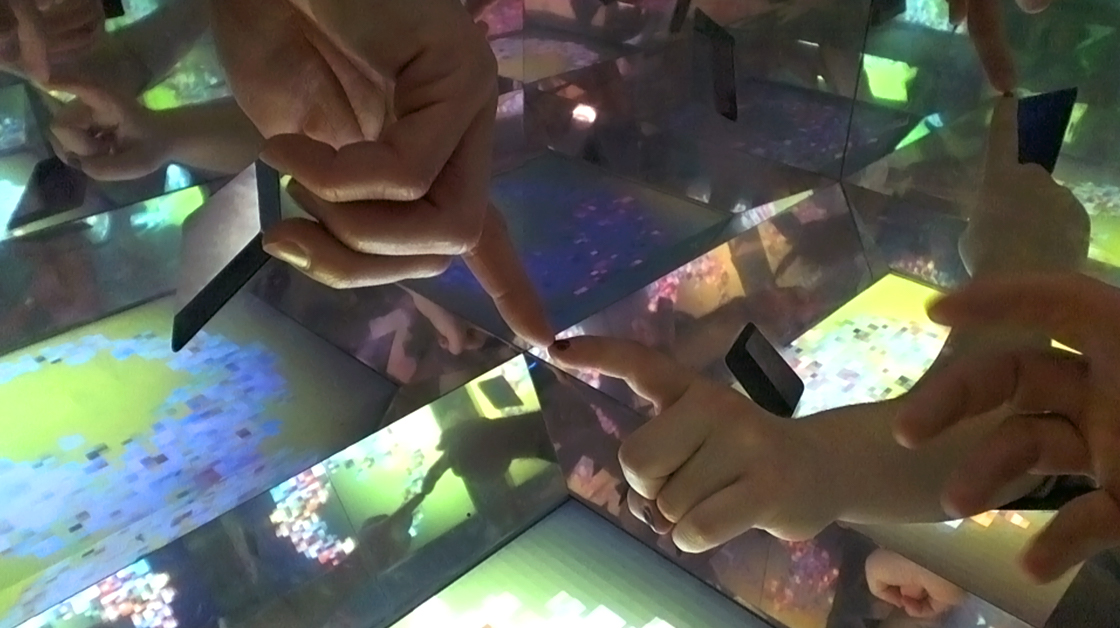 Thanks
to the team
PETER HELLICAR & JOEL LEWIS
CLAIRE SPENCER COOK, NEXUS INTERACTIVE ART
ROXLU
TODD VANDERLIN
SARAH TOPLIS
NEXT PROJECT
Top Shop